Aerial Operator
Kakugane Serial Number(s)
XXXIX (39)
Creator
Hanaka Busujima
Form
Gas Mask
Main Color(s)
Brass Color
Buso Renkin of the Gas Mask Aerial Operator the Buso Renkin of Hanaka Busujima.
Appearance
Edit
Powers & Abilities
Edit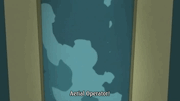 Techniques
Edit
Ad blocker interference detected!
Wikia is a free-to-use site that makes money from advertising. We have a modified experience for viewers using ad blockers

Wikia is not accessible if you've made further modifications. Remove the custom ad blocker rule(s) and the page will load as expected.